Date: Saturday August 20, 2022 from 9am to 4:30pm
Registration on Eventbrite — Register Here
Preliminary Agenda
9:00 AM Business Meeting
10:45 AM First Parliamentary Education – The Audacious and Powerful One: What One Member Can Do – Presenter : Lucy Anderson, CP-T, PRP
11:45 AM Lunch
12:30 PM Second Parliamentary Education – A Baker's Dozen (Debunking 13 Myths of Parliamentary Law) – Presenter: David Mezzera, PRP
2:00 PM Break
2:15 PM New Business
3:00 PM Third Parliamentary Education – Updates from NAP President Wanda Sims, CP, PRP
4:00 PM Installation of New Officers: President Wanda Sims, CP, PRP
4:30 PM Adjourn Sine Die
Workshop #1
A Baker's Dozen (Debunking 13 Myths of Parliamentary Law)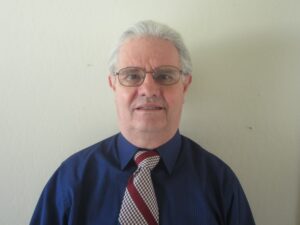 Presenter: David Mezzera, PRP. Past President of the California Association and former District Eight Director. Frequent workshop presenter at NAP and D-8 conventions and past presenter at ASAP, Agua Fria and PRP Unit conferences.
Description: Have you experienced supposed "experts" in Robert's Rules blurt out rules and decrees about parliamentary procedure that you knew just weren't right (such as: the presiding officer may only vote to break a tie, only one motion may be on the floor at any one time, or you can't have a meeting without a quorum present)? This workshop will debunk these and other parliamentary myths (13 in all!). Be prepared to challenge some stereotypical myths of parliamentary procedure.
Workshop #2
The Audacious and Powerful One: What One Member Can Do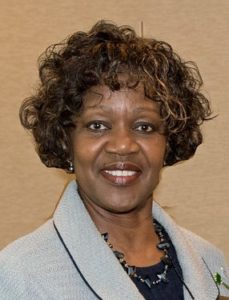 Presenter: Lucy Anderson, JD, PRP, CP-T. Lucy Anderson is a Professional Registered Parliamentarian, (PRP), the highest credential of the National Association of Parliamentarians (NAP). She is a Certified Parliamentarian-Teacher, (CP-T), a credential awarded by the American Institute of Parliamentarians (AIP). Her favorite parliamentary endeavor is teaching. She has conducted numerous workshops and presentations and has mentored students in the study of parliamentary procedure for completion of parliamentary certification exams.
Description: There are some motions for which an individual member has the privilege and the right to make and have considered during a meeting. No second is required. Just the single member can cause the assembly to act. The single member can even make these motions when another has the floor. This workshop covers these motions and equips attendees with the information they need to become adept at using these motions at the proper time.
Workshop #3
NAP President's Update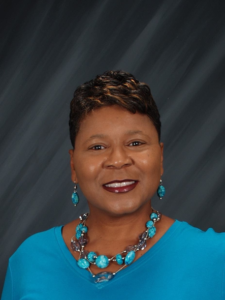 Presenter: Wanda Sims, PRP. Wanda has been a member of the National Association of Parliamentarians (NAP) since 2008. After serving as Treasurer and Vice-President, Wanda was elected President at the 43rd NAP Biennial Convention on September 9, 2021. She is a past President of the McCaskill Unit, a member of the Florida State Association of Parliamentarians, the District of Columbia Association of Parliamentarians member-at-large, the Maryland Association of Parliamentarians member-at-large, and the American Institute of Parliamentarians (AIP). Wanda served as the Assistant Workshop Coordinator for the 2015 NAP Biennial Convention in 2015 and the 2012 and 2014 NAP District 2 Conference Coordinator.
Description: President Sims with bring Greetings from NAP and give us an NAP update. After the workshop, she will install the new ASAP officers.