We are the Arizona State Association of Parliamentarians. We often say ASAP – you can too!
Our mission: To educate you in using parliamentary procedures for effective meeting management.
The bottom line: If you want to learn about parliamentary procedures, you came to the right place.
Henry Robert's Vision
Henry Robert's frustration with meetings prompted him to publish Pocket Manual of Rules of Order for Deliberative Assemblies in 1876. Now, almost 150 years later, documented parliamentary process manuals are complex and voluminous. Yet the basics are still simple enough for every meeting-going person to understand and use.
Many of our units meet via Zoom, so you can join us from the comfort of your home or office. Click Arizona Units (here or in the menu) for a list of the units and their usual meeting times.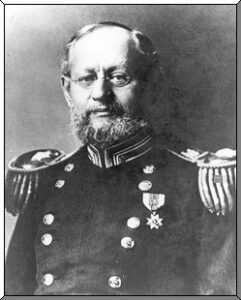 Parliamentary Professionals
Discuss how the NAP and subsidiary elements serve the needs of parliamentary professionals, including RP and PRP designations.
Business and Organizational Leaders and Members
Discuss how the NAP and subsidiary elements serve the needs of leadership and members in business and other organizations, including HOAs, clubs, and non-profit groups.
High School Students and Student Programs
Highlight current and past work with various youth organizations, and how NAP supports parliamentary education at the school level.
Your Learning Journey
We'll take you through the basics, providing you with "parliamentary literacy" – basic familiarity with rules and processes. With practice, you'll find the rules comfortable to work with, and that they do facilitate getting things done, when properly applied.
Find A Professional
For true parliamentary issues and in-depth organizational assistance beyond the capability of in-house parliamentary practitioners, each area of Arizona has credentialed parliamentarian professionals trained to help. Need help now? Let us know here.
Participate, Learn, and Be Informed
Get monthly announcements of upcoming meetings, along with the educational topic to be presented.